April 13th, 2019
Welcome to the home page of MongoliAid.
MongoliAid International Inc. was incorporated in Queensland, Australia on 6 March, 2009 and was registered as a charity  [CH1808] on 15 July of that year. A concerted effort to help Mongolians, particularly the nomads and communities of the Gobi Desert, began in November 2003 when the first collection of blankets was begun in Cairns. By early 2004, 1200 blankets and bedspreads were collected and shipped to Mongolia.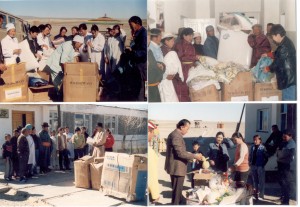 Between 2004 and 2005, more blankets, mattresses, clothes, toys, televisions, DVD players were delivered.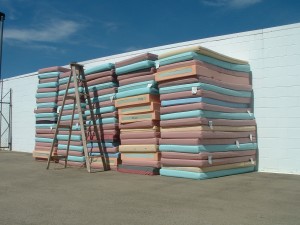 In 2006, 10 428 pairs of enclosed shoes were sent as part of "20 000 FEET ABOVE MONGOLIA".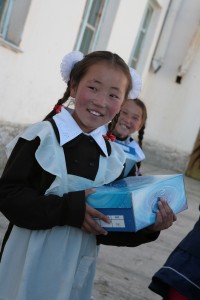 The 2007-2008 "Blankets 4 Mongolia" campaign collected and sent 10 550 more blankets.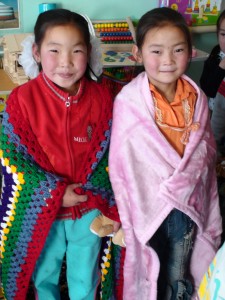 In 2009 MongoliAid International Inc. was born.
In 2010 MongoliAid financed the construction of a water well for the Scout Association of Mongolia at Batsumber. This project has been followed by two further and major water projects at Bayangovi in Bayankhongor province and at Tsogt Tsetsii in the South Gobi province. By Christmas 2011, MongoliAid wells were providing clean and secure drinking water to over 16 000 Mongolians.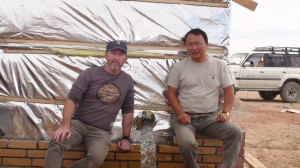 In September 2011, MongoliAid delivered 5065 blankets to Gobi communities, reaching all soums across Bayankhongor and the South Gobi.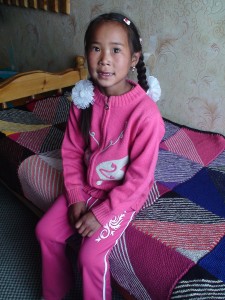 In June 2012 MongoliAid officially opened the Bayangovi Water Project as a tribute to John Lennon and Paul McCartney, and most importantly as a thank you to the people of Bayangovi for their wonderful hospitality over the years. The project is unique in Mongolia and in the Gobi because it is the first time a pipeline is used within a soum (village) to improve the ease of water distribution. There are 4 sites where clean water can now be accessed.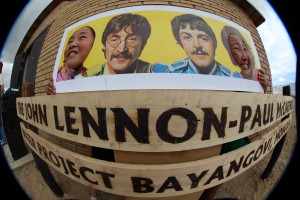 In February 2013 MongoliAid launched GobiCare , the term deposit that will secure the future for all our water projects.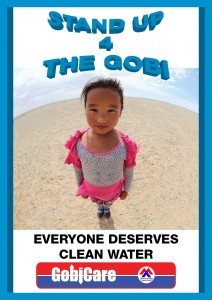 MongoliAid delivered 13 000 blankets across western and southern Mongolia during September 2013. MongoliAid blankets were then to be found across half the geographical territory of Mongolia! At this point the total number of blankets shipped and delivered since 2004 hit 31 000!

In September 2013 MongoliAid repaired the water pump at Taishir soum in Gobi-Altai aimag. In May 2015 that pump was still working!

MongoliAid is partners with Bodio and Monkhtuya and the team from the Gobi Revival Fund NGO.
In the long term MongoliAid will therefore buy camel wool blankets from Mongolians themselves, thus providing warmth to vulnerable people by means that sustain, promote and strengthen the proud traditions of ages.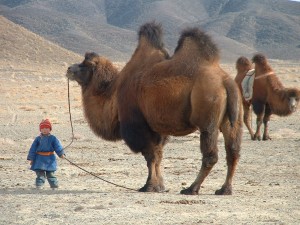 18 November 2013 – BIGGER and BETTER news out of a wet Sydney from Wrap With Love. MongoliAid will continue to deliver wraps across Mongolia.

MongoliAid delivered 3024 wraps to the Mongolian Red Cross Society in late 2014 and early 2015.
On 20 January 2014 MongoliAid launched the biggest and most ambitious project yet. "MongoliAid TV" was announced to a national audience on the ABC News Breakfast TV program and a dedicated new website was created. The MongoliAid generation is rising up!
The MongoliAid TV project morphed into a documentary project that commenced filming in September 2015. It put a microscope on the Bayangovi Water Project and can be seen on the MongoliAid Facebook page.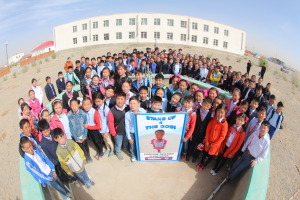 In July 2015 MongoliAid began a recycling campaign to augment our other fund-raising efforts for the Gobi bear.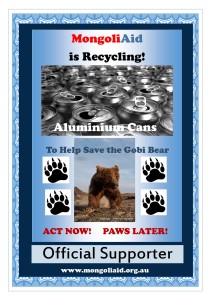 In October 2015 MongoliAid granted a $12 000 scholarship to Mongolian biologist Ms Odbayar Tumendemberel who is studying the genetics of the Gobi bear population as part of the Gobi Bear Research Project.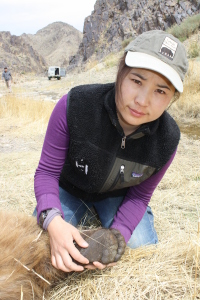 MongoliAid continues to sponsor and support traditional Gobi Camel Festivals.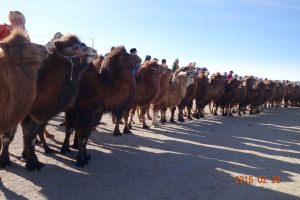 In 2016 we also became partners with the MAMA NGO based at Ekhin Gol within the Great Gobi Strictly Protected Area, to fund Gobi bear supplemental food drops in the post hibernation period of April and the pre-hibernation period of September.
MongoliAid delivered 400 Mongolian blankets to Shinejinst soum and Bayantooroi village in September 2016.
MongoliAid commenced funding the Gobi bear supplemental feeding program within the eastern ranges of the Great Gobi Strictly Protected Area from April 2016 and in September 2017 completed a very successful expanded feeding program across the entire GGSPA, travelling from east to west.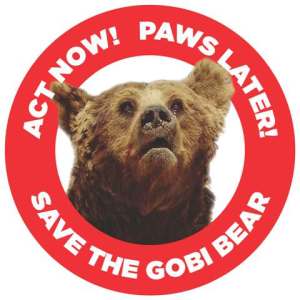 MongoliAid also delivered 500 more Mongolian blankets to three remote Gobi communities in September 2017, after completion of the feeding expedition. These deliveries were to Bayan-Undur soum in Bayankhongor province, and to Sharga and Khaliun soums in Gobi-Altai province.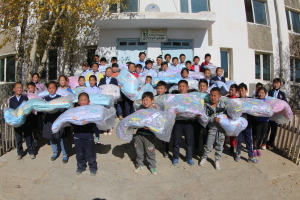 In late March and late April 2018 MongoliAid financed not one but two Gobi bear food drops for the first time during a singular Spring season across the eastern ranges of the GGSPA. Two food drops were recommended on the back of a particularly harsh and dry period in the Gobi.
On 30 August 2018 MongoliAid once again financed a double barrelled food drop for the coming September and October.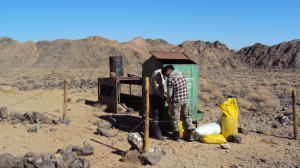 In March 2019 MongoliAid again funded the next two rounds of Gobi bear supplemental food drops for the northern Spring.
On 6 April 2019 MongoliAid opened the world's first public Space Exhibition for Gobi Bears at DFO Cairns. Running for 17 days over the Easter school holidays, this exhibition showcased quirky exhibits detailing the race to the moon between the US and Russia, from Sputnik 1 in 1957 to the Sea of Tranquility in 1969.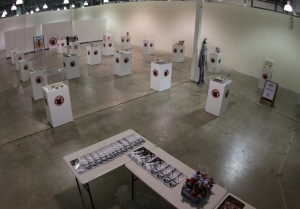 Our goal is to make the world a better place, one Mongolia at a time! Be part of the solution!
Yours Sincerely
Barry Jiggins OAM
President
MongoliAid International Inc … 13 April 2019.
|
Comments Off

on Welcome to MongoliAid